In a rare and decisive action, a Central District Court Judge dismissed an Americans with Disabilities Act (ADA) lawsuit filed by an Arizona disabled plaintiff who has recently filed a wave of over 70 ADA lawsuits against Southern California hotels.
The plaintiff, who claims she is confined to a wheelchair, called an Orange County hotel to book a room.  She asked the hotel representative whether the hotel pool and Jacuzzi had a pool lift or other means of access for disabled persons.  The hotel employee allegedly reported that the hotel had no pool lifts.  Thereafter, allegedly, plaintiff's "agent," and ADA investigator, visited the hotel, verified that there were no pool lifts, and notified the plaintiff of other ADA violations.  The plaintiff claimed that she regularly frequents the area where the hotel is located and plans to do so in the future.  If there was a pool lift, plaintiff claims, she would stay at the hotel in the future.
The plaintiff, Theresa Brooke, has filed over 70 ADA lawsuits against Southern California hotels in the past 6 weeks, "every single one of which" in boilerplate fashion alleges ADA violations based on inaccessible hotel pools and spas.  In dismissing the lawsuit, the Judge noted that the "deluge [of ADA lawsuits] is ongoing, noting plaintiff, it appears, would like to stay at every Orange County hotel that presently has an inaccessible Jacuzzi."
Citing a recent opinion (Brooke v. Kalthia Group Hotels), the trial judge on his own motion dismissed the lawsuit finding that plaintiff had not stated a claim under the ADA because a plaintiff who had not visited the hotel cannot litigate a case against the hotel based solely on calling the hotel, seeing pictures and taking a call from her private investigator.
Despite two decisive rulings dismissing these lawsuits, this plaintiff continues to file multiple ADA lawsuits daily.  All hotel owners and operators need to know that these cases can be won without substantial cost.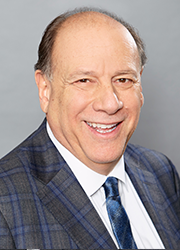 Martin H. Orlick is one of the top ADA defense lawyers in the country. He has helped hotels, restaurants, retailers, shopping centers, banks and other commercial property owners defend more than 600 ADA cases. In addition to defending lawsuits and governmental investigations, Marty's team of ADA specialists focuses on enterprise-wide ADA compliance and litigation prevention, including facilities, website and operational compliance. Marty is the Chair of JMBM's ADA Compliance & Defense Group, a Partner in JMBM's Real Estate Group, and a member of the American College of Real Estate Lawyers (ACREL). For more information about ADA compliance and defense, contact Marty Orlick at
415.984.9667
or
morlick@jmbm.com
.
---