January 31, 2013 is fast approaching and once again our phones are ringing off the hook and the emails are streaming in. Our hospitality clients want to know the latest action being taken by the Department of Justice ("DOJ") on the Americans with Disabilities Act requirements for pool lifts at pools and spas at hotels, resorts, country clubs, golf and tennis facilities and other places of "public accommodation."
So here is where things stand.
The pool lift controversy continues to make a splash, but is it a diversion from enterprise-wide ADA compliance?
The latest update is that the DOJ has not yet further delayed the January 31, 2013 implementation date.
The DOJ stunned both the hospitality industry and pool manufacturers when it proclaimed that only "fixed" or permanent pool lifts would comply with the new 2010 ADAAG Standards (effective March 21, 2012) to the extent "readily achievable." Portable pool lifts installed on an as needed basis are prohibited unless it is not readily achievable, in which event a portable lift may be used if it is properly anchored.
Due to the efforts of industry groups like American Hotel & Lodging Association and pool and spa organizations, the DOJ postponed the pool lift effective date from March 21, 2012 to January 31, 2013.
The DOJ's published position is that pool lifts need to be available at each pool and spa (although only one lift is required at a "cluster" of spas) during all pool and spa operating hours. The DOJ has mandated that only "fixed" pool lifts may be installed at each location unless the business can establish that such installation is not "readily achievable." In such event, a portable pool lift may be permitted if it is properly secured and in place during operating hours.
All indications are that the DOJ remains intransigent that the pool lift requirement will be enforced on January 31, 2013 and pool lifts must be "fixed" to the extent readily achievable. A determination of what is "readily achievable" requires a legal opinion based on the facts of each case.
The ADA pool lift requirement — Situation summary
In September 2012, the DOJ announced it would extend the fixed pool lift requirement to January 31, 2013. Since then, the pool lift controversy has drawn little public attention, until now. Industry groups continue to work with legislators and DOJ officials to provide a greater degree of certainty and "real world" practicality to the pool lift controversy. Those close to the source believe that the DOJ will affirm the implementation date and its position that fixed pool lifts are required where readily achievable. The pool lift train left the station and those in the know believe the DOJ and disabled advocacy groups will enforce the "fixed" pool lift requirement January 31, 2013. We know of several lawsuits filed over the lack of pool lifts after March 21, 2012. We also know of a number of plaintiff's lawyers who have been waiting for February 1, 2013 to make their splash into pool lift accessibility litigation.

We are concerned that the focus on "fixed" versus portable pool lifts creates a distraction and a false sense of security for hotel owners and operators. By focusing on the pool lift controversy, there is a tendency to forget about a number of other significant changes under the new ADAAG Standards such as the expanded reservation policies, practices and procedures, condo-hotel requirements, website accessibility, providing auxiliary aids and services and Telecommunications Relay Services. Such limited focus may cause you to lose sight of the DOJ's recent enterprise-wide ADA settlements with hotel giants like Hilton International.
Don't forget the January 31, 2013 pool lift deadline, but stay focused on enterprise-wide ADA compliance
Industry attention has become overly focused on the fixed pool lift issue, at the expense of critical focus on enterprise-wide ADA compliance. Indeed, the pool lift controversy is important as it will certainly continue to be an expensive problem to solve. Pool lift litigation and DOJ enforcement actions will certainly increase. We are already seeing pool lifts as one of many accessible elements in hotel litigation. Here is what we recommend:
Pool lift compliance. Determine immediately if all your properties are in compliance with the January 31, 2013 pool lift requirements. If you are not sure, you need to find out now. We understand that some ADA plaintiffs are eagerly waiting for February 1, 2013 to file lawsuits over pool lifts. An ounce of prevention is worth a pound of cure.
All other (non-pool lift) ADA compliance. Determine if all your properties are otherwise in compliance with the ADA. Many property owners and managers have ignored these basics while chasing pool lift issues.
ADA Compliance and Defense Audit. If you don't already have one, commission an ADA compliance and defense audit to assess your properties, policies, procedures, and training.
Enterprise-wide ADA compliance survey programs which address website accessibility, effective policies, practices and procedures, reservation practices, property accessibility, auxiliary aids and services are the most reliable methods of assuring that your business is not sued, or worse, investigated by the DOJ or other civil rights enforcement agencies.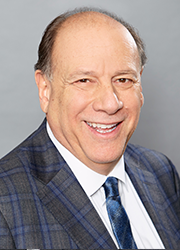 Martin H. Orlick is one of the top ADA defense lawyers in the country. He has helped hotels, restaurants, retailers, shopping centers, banks and other commercial property owners defend more than 600 ADA cases. In addition to defending lawsuits and governmental investigations, Marty's team of ADA specialists focuses on enterprise-wide ADA compliance and litigation prevention, including facilities, website and operational compliance. Marty is the Chair of JMBM's ADA Compliance & Defense Group, a Partner in JMBM's Real Estate Group, and a member of the American College of Real Estate Lawyers (ACREL). For more information about ADA compliance and defense, contact Marty Orlick at
415.984.9667
or
morlick@jmbm.com
.
---