Certain regulations become effective March 15, 2012. Hopefully, you are already working on bringing your swimming pools, wading pools and spas, golf facilities, fitness facilities, steam rooms, and saunas (and more — see below) into compliance with the 2010 Standards for Accessible Design (specifically the 2010 Standards for Public Accommodations and Commercial Facilities: Title III), which were adopted by the Department of Justice on September 15, 2010 as part of the revised Regulations of the Americans with Disabilities Act ("ADA"). Compliance with the 2010 Standards become mandatory for certain properties and certain elements of all properties as of March 15, 2012.

What is the standard and what facilities are affected? Title III of the ADA requires that each "public accommodation" remove architectural barriers where "readily achievable." No property will be "grandfathered" (even if built prior to 1990; i.e., the implementation of the ADA). There is no "safe harbor" applicable with respect to those elements in existing facilities that are subject to supplemental requirements (i.e., elements for which there are neither technical nor scoping specifications in the prior 1991 Standards). By way of example only, the following elements of a public accommodation must be modified to the extent "readily achievable" to comply with the 2010 Standards:
Exercise machines and equipment.
Golf facilities.
Miniature golf facilities.
Play areas.
Saunas and steam rooms.
Swimming pools, wading pools, and spas.
Shooting facilities with firing positions.
This is not an exhaustive list, and compliance requires expertise. Under the ADA, all businesses have an on-going obligation to evaluate their properties to bring them into ADA compliance to the extent "readily achievable."

If you're not well into your compliance program now, you may have some serious compliance challenges soon! By now, you should be well underway on your system wide ADA compliance program to meet the March 15, 2012 compliance deadline. You should be conducting professional, privileged accessibility surveys of your facilities and developing strategies to prioritize your compliance.
The March 15, 2012 ADA compliance deadline will be here before you know it. Are you confident that your facilities, including reservation systems, websites and Telecommunication Relay Service capabilities would pass Department of Justice or federal court scrutiny? You should be critically evaluating what your organization is doing to meet the impending deadline. Whether you own a single property or a portfolio of properties, you should be conducting a baseline ADA compliance audits of your facilities as part of a good faith effort to bring them into compliance.
Having litigated hundreds of ADA cases for property owners and managers, one thing is clear, the best way to avoid litigation from advocacy groups or the Department of Justice, is to bring your facilities into compliance.
A proactive approach to compliance can help you avoid or minimize liability and expensive governmental and private enforcement. Compliance is the law and as importantly, it is good business.
JMBM has conducted individual property and portfolio-wide ADA compliance audits and helped develop compliance programs for the nation's leading hotels, financial institutions, restaurant chains and similar business. Consider your ADA compliance strategies and consider JMBM's ADA expertise to help guide you through the process.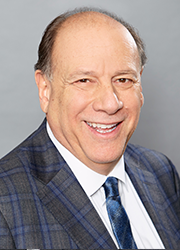 Martin H. Orlick is one of the top ADA defense lawyers in the country. He has helped hotels, restaurants, retailers, shopping centers, banks and other commercial property owners defend more than 600 ADA cases. In addition to defending lawsuits and governmental investigations, Marty's team of ADA specialists focuses on enterprise-wide ADA compliance and litigation prevention, including facilities, website and operational compliance. Marty is the Chair of JMBM's ADA Compliance & Defense Group, a Partner in JMBM's Real Estate Group, and a member of the American College of Real Estate Lawyers (ACREL). For more information about ADA compliance and defense, contact Marty Orlick at
415.984.9667
or
morlick@jmbm.com
.
---