After nearly two decades of peace in the vineyards, California wineries are once again the targets of ADA litigation. ADA lawsuits are being filed almost daily against wineries large and small by a single plaintiff, Andres Gomez. Mr. Gomez, a Miami resident, has sued more than 100 wineries in Northern California and the Central Coast, claiming their websites violate the ADA.
You may recall the late 1990s, when wineries in the Napa, Sonoma and Anderson valleys offering tasting rooms, vineyard tours and special events were the targets of ADA architectural barrier lawsuits. Those lawsuits involved physical barriers such as inaccessible parking, tasting rooms, and bathrooms.
Focus now is on cyber accessibility
Well, wineries are back in the crosshairs of serial ADA plaintiffs. These recent ADA lawsuits focus on website accessibility for people who are visually impaired. They allege these wineries discriminate against individuals who navigate websites using the assistance of screen-reader software. Screen reading software is an assistive technology that interacts with an application's digital components – such as images, text, links and buttons – by converting these and other elements to audible synthesized speech outputs. Web developers need to code websites to be screen-reader compatible.
A plaintiff with a visual disability can surf retail websites and then file lawsuits without ever having visited the wineries. Often, a plaintiff will claim to be a prospective customer or that she is a "tester" monitoring the website for conformity with WCAG 2.1 Level AA Success Criteria. A plaintiff may also claim to be looking for information about weddings, bar mitzvahs or other events offered to the public.
Mr. Gomez, one such plaintiff, commonly alleges he is a prospective customer wishing to access the wineries' goods and services through their websites, "with the intent to get information about wines sold at the vineyard and wine tasting tours." The crux of his litigation is that websites fail to conform to the WCAG 2.1 Level AA Success Criteria guidelines and therefore violate the ADA, as they do not effectively communicate with actual and potential customers.
Copycat website ADA litigation is becoming more commonplace
Another current trend in ADA cyber accessibility litigation is "copycat" litigation – a business is sued by a disabled plaintiff, settles, then other disabled plaintiffs file nearly identical lawsuits against the same business. We see plaintiffs predominantly from Florida and New York filing lawsuits against California businesses.
ADA website lawsuits can be successfully defended
Recent decisions in California offer promise to businesses defending website cases. California cases hold that if a business has online sales only, without retail outlets, its website is not a public accommodation protected by the ADA. A federal judge recently dismissed website case brought by Mr. Gomez, holding that since the business had no "brick and mortar" facilities, its online sales were not subject to the ADA. See Andres Gomez vs. Gates Estates, Inc., US District Court Northern District of California, Case No. 3:21-cv-07147.
Other California decisions require the plaintiff to have a "bona fide intent to patronize" the business. Winery website cases can likely be defended by solid evidence that the plaintiff is not a bona fide customer.
To best defend against ADA website litigation, your web developer needs to keep WCAG conformity top-of-mind
Like all ADA lawsuits, wineries need to ensure their websites are accessible to the disabled community and should work with experienced cyber accessibility developers and ADA lawyers to make sure their websites substantially conform to screen reading software conventions. We will soon be reporting on the Department of Justice's latest Notice of Proposed Rule Making to establish formal ADA Website Guidelines.
It goes without saying that winery owners must be vigilant about the ADA by continuing to perform confidential, attorney-client privileged audits of their facilities to remove architectural barriers, and to develop and maintain best practices so that their websites to conform to recognized software conventions.
---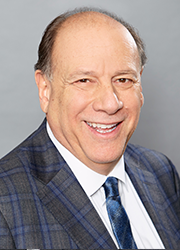 Martin H. Orlick is the Chair of JMBM's ADA Compliance & Defense Group and the author of JMBM's ADA Compliance & Defense Blog. He has helped wineries, hotels, professional sports arenas, theaters, restaurants, retailers, shopping centers, banks and other commercial property owners defend more than 700 ADA cases and has helped many businesses bring their websites into conformity with WCAG 2.1 Level AA Success Criteria. In addition to defending lawsuits and governmental investigations, Marty's team of ADA specialists focuses on enterprise-wide ADA compliance and litigation prevention, including facilities, websites and operational compliance. Marty is a Partner in JMBM's Real Estate Group and a member of the American College of Real Estate Lawyers (ACREL). For more information about ADA compliance and defense, contact Marty Orlick at
415.984.9667
or
morlick@jmbm.com
.