What the DOJ says about portable pool lifts and the new ADA Standards
A hotel client called this morning to tell me that they were about to place an order for a large number of portable pool lifts to comply with the 2010 ADA Standards, and asked whether they should take the plunge and buy them.
Without a doubt, the most frequently asked question by our hospitality clients these days is: "What do we need to do to comply with the March 15, 2012 mandatory ADA pool lift requirements?" The second most frequently asked question is: "Our pool lift vendor assures us that its portable pool lift meets all ADA requirements and is "certified" as ADA compliant? Can we rely on that representation?" If you are confused about what the new law requires, you have plenty of company.
The new ADA Standards effective March 15, 2012
The 2010 ADA Standards for pool access have significantly changed the requirements for municipal and private pools by requiring, for the first time, that they be equipped with independently useable pool lifts during all operating hours. Since the DOJ announced its intention to require lifts in nearly all pools, the hotel industry and others have opposed or sought clarification of this provision.

In October, 2010, the American Hotel & Lodging Association sought clarification of the pool lift requirements which become mandatory on March 15, 2012. The AH&LA noted that pool lifts, particularly fixed devices, are potentially dangerous to users and children playing around pools. Moreover, they can be quite costly to most pool operators. The industry's concerns apparently fell on deaf ears as evidenced by the DOJ's position issued this week.
The DOJ's position on portable pool lifts
The DOJ has officially confirmed that:
The mandatory date for installation of pool lifts is March 15, 2012.
Pool lifts need to be installed at each pool during all operating times and be independently operable by disabled persons.
Pool lifts must be "fixed" unless the operator can prove that doing so would not be "readily achievable" as defined in the ADA, in which event, a portable lift meeting all of the ADA Guidelines could be deployed.
Accessible lifts cannot be shared between a pool and a spa, each would seem to require a separate device.
Pool lifts must be properly maintained and in good repair, with any battery components charged for use.
Staff must be trained in the use and safety of pool lifts.
What does this all mean to you?
We predict that there will be significant "advocacy group" litigation and DOJ enforcement actions for owners and operators of public accommodations that do not comply with the DOJ's interpretation for fixed pool lifts.
While there is an exception for situations where a permanent pool lift is "not readily achievable," it will be very expensive and may be somewhat problematic to prove that. If you purchased a portable pool lift, you will need to find a way to anchor it in place.
Adding to the confusion the DOJ has created among hotel owners and operators on this issue, it also has created tremendous uncertainty among pool lift manufacturers and distributors. We are now getting calls from these business owners as they seek direction in how to help their customers comply with the 2010 ADA Standards for pool access.
As the industry scrambles to comply with the new pool lift requirements, we will keep you informed of any new developments.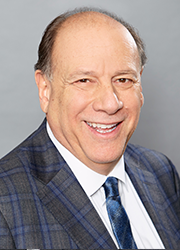 Martin H. Orlick is one of the top ADA defense lawyers in the country. He has helped hotels, restaurants, retailers, shopping centers, banks and other commercial property owners defend more than 600 ADA cases. In addition to defending lawsuits and governmental investigations, Marty's team of ADA specialists focuses on enterprise-wide ADA compliance and litigation prevention, including facilities, website and operational compliance. Marty is the Chair of JMBM's ADA Compliance & Defense Group, a Partner in JMBM's Real Estate Group, and a member of the American College of Real Estate Lawyers (ACREL). For more information about ADA compliance and defense, contact Marty Orlick at
415.984.9667
or
morlick@jmbm.com
.
---