We previously warned the hotel industry of the inevitable explosion of ADA website lawsuit filed against hotels. Well, that time is here.
In 2020, we saw a surge of lawsuits filed against those in the hotel industry, alleging the failure to comply with 28 C.F.R. Section 36.302 (e) of the Americans with Disabilities Act (ADA), which requires hotels to list their accessible features on their websites as well as on the websites of online travel agencies (OTAs) such as Travelocity, Orbitz, hotels.com, etc. We expect this surge of lawsuits to continue well into 2021.
Whether you are a national "flag" or the owner of a small portfolio of hotels, the 2010 ADA's, C.F.R. Section 36.302 (e) applies to your hotel properties and websites. This section of the ADA has been effective since March 15, 2012 and requires hotels to describe accessible features in hotels and guest rooms offered through its reservations services in enough detail to reasonably permit individuals with disabilities to assess independently whether a hotel or guest room meets their accessibility needs.
Although most hotel systems have implemented policies, practices and procedures to ensure they comply with Section 302 (e), many others have not adequately complied with the requirements. These requirements can be quite tricky to implement and it is a very tight balance to comply with the rule while not opening up your property to ADA litigation.
Why the surge in lawsuits?
Beginning in the last quarter of 2020, we saw a dramatic uptick in the number of ADA website lawsuits, even outpacing Title III architectural barrier cases. Despite the COVID- 19 pandemic, plaintiffs' ADA law firms have filed more than 100 Section 302 (e) cases against California hotels. These cases have been filed against a growing number of long-time clients of the firm by a handful of plaintiffs who claim they intend to visit these hotels once COVID-19 travel restrictions are lifted. We see many of the familiar plaintiffs who seem to have shifted their attention from architectural barrier cases to Section 302 (e) law suits.
There appear to be several key reasons for this shift. First, many hotels have not complied with Section 302 (e) after nearly 9 years. Second, in the world of high speed, high volume ADA litigation, it is far easier and far cheaper for plaintiffs to bring ADA website cases than to pay to retain an ADA consultant to physically inspect every hotel they want to sue. To perform pre-filing Rule 11 due diligence for Section 302 (e) cases, one need only visit the defendant's website or the websites of their OTAs to quickly test for compliance. This savings drops directly to the bottom line and speeds up the filing of complaints.
Section 302 (e) cases can be won
In some jurisdictions, federal judges are dismissing Section 302 (e) cases filed by serial litigants for failure to credibly allege they genuinely have Article III standing to file the lawsuit. (See The Court Dismisses Lawsuit for Lack of Standing – Proving Once Again These Cases Can Be Won.)
JMBM's ADA Compliance & Defense lawyers have had significant success defending against these cases and have had a number of these cases dismissed for lack of Article III standing. We are seeing similar deficiencies in the surge of these cases filed in California and expect federal courts to summarily dismiss them. Perhaps that's why a number of plaintiffs' ADA firms have turned to California's Superior Court where Article III standing is not a threshold jurisdictional requirement. Federal standing rules require federal judges to regularly review their cases for federal standing at every stage of the litigation including the original complaint, irrespective of whether the defendant raises the issue. State courts, on the other hand are not courts of limited jurisdiction and are not so bound, though plaintiffs will still need to show imminent danger of an injury in fact to obtain injunctive relief.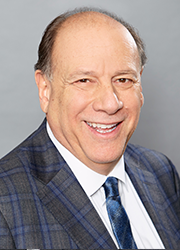 Martin H. Orlick is one of the top ADA defense lawyers in the country. He has helped hotels, restaurants, retailers, shopping centers, banks and other commercial property owners defend more than 600 ADA cases. In addition to defending lawsuits and governmental investigations, Marty's team of ADA specialists focuses on enterprise-wide ADA compliance and litigation prevention, including facilities, website and operational compliance. Marty is the Chair of JMBM's ADA Compliance & Defense Group, a Partner in JMBM's Real Estate Group, and a member of the American College of Real Estate Lawyers (ACREL). For more information about ADA compliance and defense, contact Marty Orlick at
415.984.9667
or
morlick@jmbm.com
.