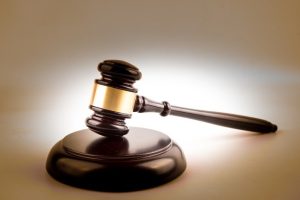 Title III of the Americans with Disabilities Act (ADA) regulates "places of public accommodation," which covers nearly all businesses, commercial landlords, commercial tenants and their websites that are open to the public.
The basic rule is that "No individual shall be discriminated against on the basis of disability in the full and equal enjoyment of the goods, services, facilities, privileges, advantages, or accommodations of any place of public accommodation by any private entity who owns, leases (or leases to), or operates a place of public accommodation." 28 CFR 36.201. The ADA applies to both the business itself and the landlord.
This requires that physical features of brick and mortar establishments meet certain standards. For example, accessible parking spaces must have a slope no greater than 2.1% with proper dimensions and signage. There is also a duty to provide "effective communication" under Title III of the ADA. This, at times, requires that American Sign Language (ASL) translators be provided free of charge and that websites be coded to allow blind users to use screen reading software on the website.
At minimum, a Title III ADA plaintiff must prove the following facts to establish a basic (i.e., prima facie) case against a defendant:
First, the plaintiff must show that he had a qualifying disability.
Second, a plaintiff must prove the establishment was a place of public accommodation.
Third, the plaintiff must prove he encountered an ADA violation which denied him full and equal treatment at the subject property because of his disability.
Wilson v. Pier 1 Imports (US) Inc., (E.D. Cal. 2006) 439 F. Supp. 2d 1054, 1067.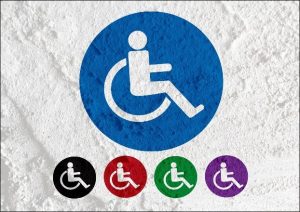 If successful, an ADA plaintiff can obtain a court injunction requiring the defendant to take certain action to comply with the law, and plaintiff's attorneys' fees incurred in bringing the lawsuit. 42 U.S.C. § 12188(a)(1). State law can add additional remedies.
In California for example, a violation of the ADA can also be considered a violation of California State Unruh Civil Rights Act, which imposes $4,000 in minimum statutory damages for each time the plaintiff encountered an ADA violation and each time the plaintiff was deterred from accessing defendant's goods or services due to ADA violations. Cal. Civ. Code § 52(a); Munson v. Del Taco, Inc. (2009) 46 Cal.4th 661, 667.
For example, an ADA plaintiff who visits a California hotel three times during a given month and encounters barriers might bring a lawsuit seeking upgrades to the property, attorneys' fees of $19,000 and statutory damages of $12,000 ($4,000 for each visit). These fees and damages can add up very quickly.
For further information about the ADA, contact attorney Stuart K. Tubis, Esq at skt@jmbm.com.
---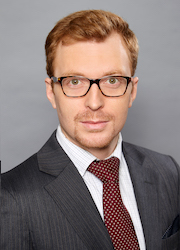 Stuart K. Tubis
is a partner attorney at Jeffer Mangels Butler & Mitchell LLP and a member of JMBM's ADA Compliance & Defense Group. Stu counsels businesses and landlords on the full spectrum of ADA compliance issues and represents their interests in litigation and Department of Justice investigations. He has a background in technology, which helps in resolving the growing area of website accessibility issues. Contact Stuart K. Tubis at 415.984.9622 or
SKT@jmbm.com
.