A group known as the United African Asian Abilities Club (UAAAC), through its attorney David Wakefield, has been filing a large number of lawsuits against apartment complexes. The largely boilerplate lawsuits, filed mainly in Los Angeles and Southern California, allege violations of the Fair Housing Act due to accessibility conditions at the apartment property and/or website.
Below is a sample version of one of the group's lawsuits, which is similar to others it has filed: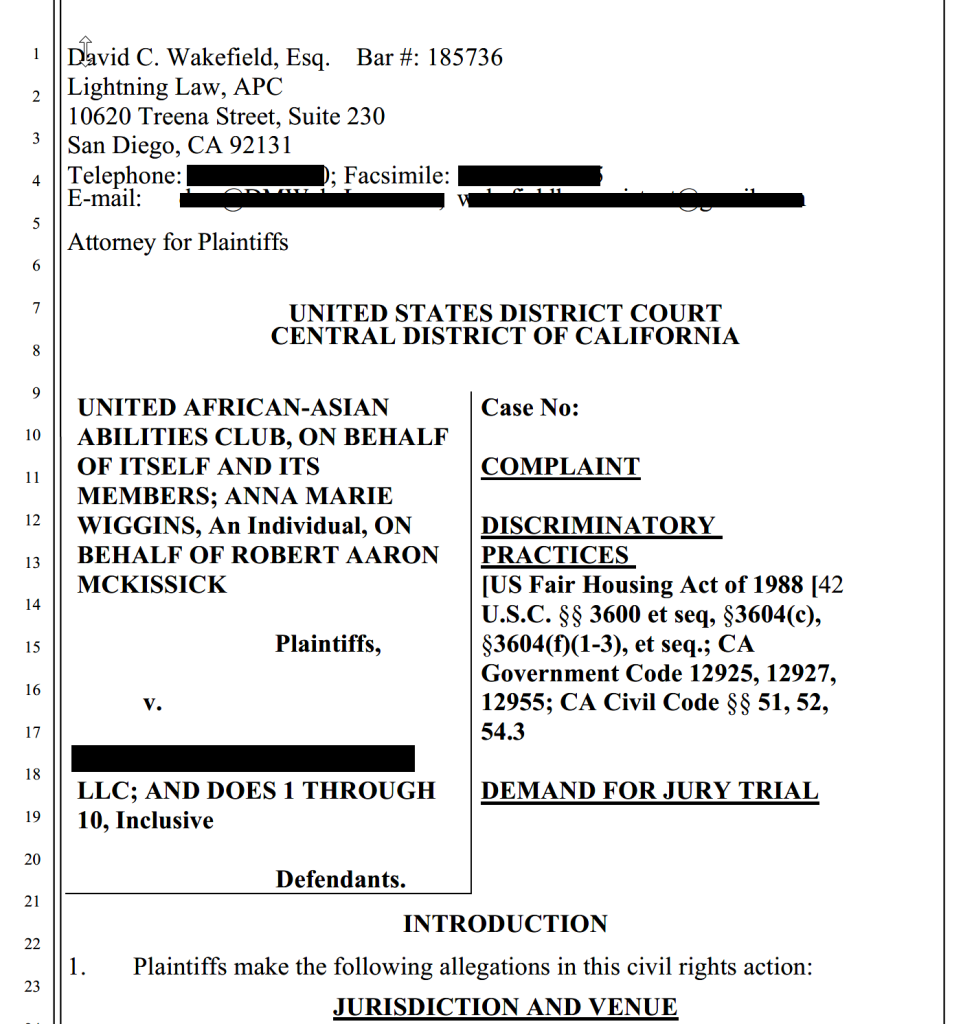 Typically, these lawsuits allege that UAAAC and its members, including individuals such as Anna Marie Wiggins and Robert Aaron McKissick, are physically disabled and unable to walk. According to one such lawsuit, "Plaintiff Wiggins determined that the open and obvious physical barriers that exist at Defendants' Property directly related to her brother's disabilities, and that it would be impossible or extremely difficult for them to physically access Defendants' on-site rental services." Plaintiffs invariably demand a jury trial.
Generally, these lawsuits also reference the apartment building's website and claim that it does not provide accessibility options for people with disabilities. UAAAC has sued dozens or hundreds of apartment buildings on similar grounds. The plaintiff often sends a complaint letter and follows up with a lawsuit if they do not hear back from the apartment owner promptly.
If your property has been sued by UAAAC, it is important to first determine whether the claims have merit. There are limited physical accessibility requirements imposed on apartment buildings by the Fair Housing Act. Generally, website accessibility applies to some businesses under Title III of the ADA, but the Fair Housing Act has not yet been interpreted as requiring website accessibility to our knowledge. Therefore, these lawsuits may lack merit on their face as to any website claims.
Additionally, websites do not need to perfectly conform to accessibility standards even when the ADA does apply to websites. See our recent article, The ADA Does Not Require Website Accessibility Perfection. In Gomez v. Trinitas Cellars LLC, the court held that minor imperfections on a website that do not meaningfully hinder access to the goods and services of a business are insufficient to constitute violations of law.
If you have received a letter or lawsuit from UAAAC, ignore it at your peril – for UAAAC will file suit. You should contact defense counsel experienced in defending ADA claims generally, but it is also crucial that counsel be experienced in defending Fair Housing Act claims to represent you. Our law firm has defended many lawsuits against this group, and David Wakefield in particular.
---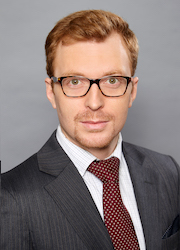 Stuart K. Tubis
is a partner attorney at Jeffer Mangels Butler & Mitchell LLP and a member of JMBM's ADA Compliance & Defense Group. Stu counsels businesses and landlords on the full spectrum of ADA compliance issues and represents their interests in litigation and Department of Justice investigations. He has a background in technology, which helps in resolving the growing area of website accessibility issues. Contact Stuart K. Tubis at 415.984.9622 or
SKT@jmbm.com
.