See Part 1 – What you need to know about how we got here
See Part 2 – Rights to due process and standing requirements
This article was first published by Law360® Expert Analysis, © 2019 Portfolio Media Group Inc. and is reprinted with permission.
ADA website litigation against the hospitality industry involves more than whether a website is accessible using screen reading software. The DOJ speaks directly to the lodging industry in 28 CFR § 36.302(e) of the ADA's Title III Regulation, stating that reservations made by places of lodging shall modify policies, practices or procedures to ensure that individuals with disabilities can make reservations in the same manner as individuals who do not need accessible rooms; that hotels must identify and describe their accessible features in public spaces and guest rooms in enough detail to permit individuals with disabilities to assess whether their needs will be met; that hotels must hold accessible guest rooms for use by individuals with disabilities until all such rooms have been rented; and must guarantee the specific accessible guest room reserved through its reservations service is held for the reserving customer.
ADA plaintiffs law firms are quite familiar with the details of this section of Title III, and ADA website lawsuits filed against hotels often include allegations that hotels do not accurately identify the hotel's accessible features. Our clients are experiencing an explosion of such litigation by increasing numbers of law firms.
Copycat website ADA litigation is exploding

An interesting "phenomenon" or pattern is taking place in the realm of ADA cyberaccessibility litigation: copycat website litigation filed against the same hotel by different law firms around the country, alleging the same website ADA violations as the original lawsuit.  Curiously, this tactic is becoming more common in California, New York, Florida, Arizona and elsewhere. Are these copycat lawsuits coincidental? Are they the result of independent investigation? Or are the plaintiffs or their counsel sharing defendant lists? Although it is currently unclear how or why hotel defendants are confronted with multiple lawsuits by different plaintiffs over the same websites, it appears to be a growing trend.
What's ahead for 2020

Whether the Fourth Circuit and Seventh Circuit decisions will limit ADA website accessibility litigation remains to be seen. Certainly, ADA plaintiffs will be more cautious with their approach to litigation in those jurisdictions.
Hotel websites will continue to be scrutinized by ADA plaintiff law firms for violations under 28 CFR  § 36.302 (e). Places of lodging should take care to fully and accurately describe their accessible features and guest rooms. To do that, we recommend conducting privileged accessibility assessments by trained counsel and ADA experts.
Finally, the Supreme Court's refusal to review the Ninth Circuit's decision in Robles v. Domino's Pizza LLC sends a message to the hospitality industry that it should expect continued ADA website accessibility litigation in 2020. When, or if, federal regulations will be promulgated by the DOJ remains unknown, and until then, ADA website and mobile app lawsuits will continue to proliferate. We will all be watching the Domino's case and will report any significant developments.
Hotels, banks, restaurants, retailers and other places of accommodation should work with ADA lawyers and consultants to ensure their websites and mobile apps conform to screen reading software conventions.
See all articles in this series:
Part 1 – What you need to know about how we got here
Part 2 – Rights to due process and standing requirements
Part 3 – Website reservations: ADA litigation specific to hotels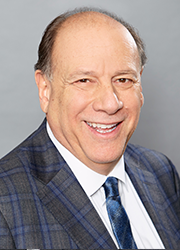 Martin H. Orlick is one of the top ADA defense lawyers in the country. He has helped hotels, restaurants, retailers, shopping centers, banks and other commercial property owners defend more than 600 ADA cases. In addition to defending lawsuits and governmental investigations, Marty's team of ADA specialists focuses on enterprise-wide ADA compliance and litigation prevention, including facilities, website and operational compliance. Marty is the Chair of JMBM's ADA Compliance & Defense Group, a Partner in JMBM's Real Estate Group, and a member of the American College of Real Estate Lawyers (ACREL). For more information about ADA compliance and defense, contact Marty Orlick at
415.984.9667
or
morlick@jmbm.com
.