When will businesses get clear direction on ADA website compliance?
On October 7, 2019, the U.S. Supreme Court declined to hear an appeal by Domino's Pizza LLC, sending Domino's back to the trial court to determine if it can be sued under the Americans with Disabilities Act (ADA) by a blind customer who alleged Domino's website and mobile application were not accessible to people who are blind or sight impaired and use the website and mobile app with standard screen reading capabilities.
The high court's refusal to accept certiorari in this case was a blow felt not only by Domino's – but throughout the business community, which hoped to gain clarity on accessible website standards under the ADA.
Because most restaurants, retailers, banks, hotels (and other "places of accommodation" as defined under Title III of the ADA) agree that they want their blind or low-vision customers to easily access their websites, it seems necessary – and fair – for these businesses to ask: "What do we need to do to come into compliance with the ADA? What do we need to do stay in compliance with the ADA?"
Yet, there is no government published standard for website and mobile app compliance under the law, which has left courts around the nation to decide how the ADA applies to commercial websites and mobile apps.
How did we get here?

Since we first reported on the National Federation of the Blind v Target Corporation lawsuit in 2007, we have seen thousands of lawsuits filed against businesses, claiming website ADA violations.
In this case, Robles v Domino's Pizza LLC, we reported in 2017 that a federal district judge dismissed a website accessibility suit filed against Domino's by a serial ADA plaintiff, on grounds that the failure of the Department of Justice (DOJ) to issue clear guidelines for website accessibility standards violated Domino's rights to due process.
However, the Ninth Circuit Court of Appeals reversed the lower court's decision and on January 15, 2019, determined that the ADA applies to Domino's website, writing in its Opinion that: "Finally, the lack of specific regulations, not yet promulgated by the Department of Justice, did not eliminate Domino's statutory duty."
The WCAG 2.0 AA Success Criteria – is that the standard for website compliance?
When the ADA was signed into law in 1990, there were no commercial websites or mobile apps as we know them today. As digital accessibility became an increasingly important issue for disabled Americans, the DOJ announced, in 2010, its intention to establish website accessibility requirements.
At that time, the DOJ referred to the W3C's Web Content Accessibility Guidelines 2.0 as well-established industry guidelines for making digital content accessible, but issued no rules. In December 2017, the DOJ withdrew its plans to publish website guidelines, but industry continued to track the W3C Web Content Accessibility Guidelines and currently, the DOJ appears to consider the WCAG 2.0 AA Success Criteria is the gold standard for web accessibility. Many businesses strive to achieve that standard, and plaintiff's rely upon it in numerous cyberaccessibility lawsuits.
But until federal regulations are adopted by the DOJ, ADA website and mobile app lawsuits will continue to proliferate.
JMBM's ADA Compliance & Defense Group has defended over 100 website cases nationally and regularly advises businesses on best practices for web and mobile app accessibility.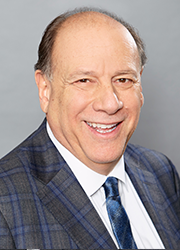 Martin H. Orlick is one of the top ADA defense lawyers in the country. He has helped hotels, restaurants, retailers, shopping centers, banks and other commercial property owners defend more than 600 ADA cases. In addition to defending lawsuits and governmental investigations, Marty's team of ADA specialists focuses on enterprise-wide ADA compliance and litigation prevention, including facilities, website and operational compliance. Marty is the Chair of JMBM's ADA Compliance & Defense Group, a Partner in JMBM's Real Estate Group, and a member of the American College of Real Estate Lawyers (ACREL). For more information about ADA compliance and defense, contact Marty Orlick at
415.984.9667
or
morlick@jmbm.com
.
---
Stuart Tubis is a lawyer at Jeffer Mangels Butler & Mitchell LLP and a member of JMBM's ADA Compliance & Defense Group. Stu counsels businesses on the full spectrum of ADA compliance issues and represents their interests in civil litigation and Department of Justice investigations.  He has a background in technology, which helps in resolving the growing area of website accessibility issues. Contact Stuart Tubis at 415.984.9622 or STubis@jmbm.com.