A growing number of U.S. District Court judges in the Central District of California have taken steps to manage the growing number of Americans With Disabilities Act (ADA) lawsuits, particularly against hotels and retailers, and to curb ADA abuse.  Since June 2019, five Central District judges have issued over 80 Orders to Show Cause (OSC) why the Court should exercise supplemental jurisdiction over their state law claims – the claims that can make ADA litigation a lucrative endeavor for serial plaintiffs and their counsel.
How did we get here?
Federal Courts have original jurisdiction over federal ADA cases.  Under the ADA, a private litigant can only obtain injunctive relief, attorneys' fees and litigation costs.  Damages are not recoverable under federal law.
Consequently, in nearly all of the thousands of ADA cases filed in California's federal courts, and across the country, plaintiffs regularly assert claims for injunctive relief arising out of alleged violations of the ADA.  Plaintiffs uniformly file state law damage claims such as California's Unruh Civil Rights Act (Unruh Act) or California's Disabled Persons Act, by requesting that the federal Court exercise discretion to address state law claims under the Court's supplemental jurisdiction.  "The Supplemental Jurisdiction Statute" reflects the understanding that, when deciding whether to exercise supplemental jurisdiction, "a federal court should consider and weigh in each case and at every stage of the litigation, the values of judicial economy, convenience, fairness, and comity."'
What's happening now?
Relying on Supreme Court precedent, judges in California's Central District have, on their own, issued over 80 Orders to Show Cause why the state law damage claims should not be dismissed.
In responding to these OSCs, the Courts required plaintiffs' counsel to "identify the amounts of statutory damages plaintiffs seek to recover."  Counsel must also submit declarations, signed under penalty of perjury, advising the Courts whether the plaintiffs are "High-Frequency Litigants" under California Code of Civil Procedure §§ 425.55(b)(1) and (2).
Thus far, each case has been dismissed.  One serial plaintiff filed a Notice of Appeal challenging the dismissal of the state law claims. If the Federal Court dismisses the state law claims, it generally does without prejudice, allowing plaintiffs to refile their claims in Superior Court. The plaintiff's entire lawsuit could be dismissed, or the state law claims could be dismissed, allowing plaintiffs to refile their ADA and/or damage claims in state court.
One anticipated consequence for defendants is that they may be straddled in the Federal Court on the injunctive relief claim and state court on the state law damage claims.  Alternatively, plaintiffs may dismiss all Federal claims and opt to try injunctive relief and monetary claims in state court.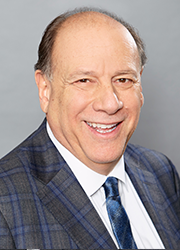 Martin H. Orlick is one of the top ADA defense lawyers in the country. He has helped hotels, restaurants, retailers, shopping centers, banks and other commercial property owners defend more than 600 ADA cases. In addition to defending lawsuits and governmental investigations, Marty's team of ADA specialists focuses on enterprise-wide ADA compliance and litigation prevention, including facilities, website and operational compliance. Marty is the Chair of JMBM's ADA Compliance & Defense Group, a Partner in JMBM's Real Estate Group, and a member of the American College of Real Estate Lawyers (ACREL). For more information about ADA compliance and defense, contact Marty Orlick at
415.984.9667
or
morlick@jmbm.com
.
---