ADA Defense Lawyer: What does the ADA pool lift compliance extension of May 15 mean for you?
First, let's be clear that all compliance dates have NOT been extended!
Extended deadline for pool lifts is May 15
Responding to concerns expressed by the hotel, pool and spa manufacturing industries, and those of a number of U.S. Congressmen, on March 15, the White House plunged into the swimming pool access controversy by issuing a 60-day an extension to implement the 2010 ADA Standards for pool lifts. As a result of this action, the new deadline for installing pool lifts is May 21, 2012, but that too may change.
March 15 deadline remains for all other provisions of new ADA Standards
The March 15, 2012 compliance date remains in effect for all other provisions of the 2010 Standards. The Department of Justice will soon publish a Notice of Proposed Rulemaking giving the public 15 days to express their views. We expect the hotel and pool and spa industries will take a much more active role in the public comment process than they did when the 2010 Standards were initially open for comment.

Where has all the confusion come from?
The 2010 Standards (which were to go into effect March 15, 2012) do not mention "fixed" pool lifts. The confusion over the new ADA pool lift requirements intensified on January 31, 2012 when the Department of Justice (DOJ) "clarified" its position on pool lifts in a letter to the AH&LA stating that:
Pool lifts must be "fixed" to pool and spa decks at all times that the pool or spa is open to the public. Portable pool lifts would not comply with the new Standards (unless a fixed pool lift was not readily achievable), and
Pool lifts cannot be shared among different water elements (i.e. a pool and spa).
The DOJ's clarification that only fixed pool lifts are permissible at pools and spas caught most by surprise and raised more questions than it answered. This was a significant change in the 2010 Standards which make no mention of "fixed" pool lifts. Many had relied on the published 2010 Standards in an effort to manufacture enough pool lifts to meet the needs of the hotel industry, and the diligent have been purchasing and installing them.
Pool lift manufacturers and distributors have been in full production for months, making and selling portable pool lifts which they proudly advertised on their websites as "ADA Compliant" or as "meeting all of the ADA requirements." Many thought these portable devices were preferable, because they could be utilized when disabled guests needed them and be shared between the pool and spas as needed.
This DOJ's pronouncement 18 months after promulgation of the new rules sent tsunami-sized waves through the hotel and pool and spa lift industries.
A huge gap to be bridged
Pool and spa industry estimates are that less than 5,000 pool lifts were sold in the U.S. in 2011 and that there are an estimated 300,000 public pools and spas in the country that need to comply with the 2010 Standards. There was no ready source to provide an adequate number of pool lifts to meet this demand, despite desperate efforts by manufacturers to design and produce them.
Critics say that the DOJ did not adequately take into consideration whether the pool lift industry could scale to such numbers, particularly for fixed pool lifts, in such a short time. Although there are some pool lift manufacturers who designed fixed devices, many did not.
Our hotel clients report that fixed pool lift demand cannot be met. Since January 31, 2012, manufacturers have been working round the clock to develop retrofit solutions to "fix" their lifts to pool and spa decks.
Why relief was/is needed
Hotel owners and operators contacted their elected representatives who in turn contacted the DOJ and the White House to express concerns about promoting access to pools and spas for the disabled community while recognizing the legitimate interests of public safety and hotel operations.
With less than 2 months' notice, installing fixed pool lifts was all but impossible. These lifts simply do not exist in the quantities necessary to meet the demand.
The lack of inventory and manufacturing capability for compliant pool lifts and the focused efforts of the American Hotel and Lodging Association (AHL&A) played significant parts in today's executive decision to postpone the compliance date for pool lifts.
What you should do now . . .
So, the compliance date for installing pool lifts is now May 21, 2012 and may be extended again. At this point, the 2010 technical Standards are unresolved. You should have a plan in place to comply with the new pool and spa access requirements. However, you may be well advised to put your toe in the water before you take the plunge to buy pool lifts until the DOJ determines precisely what types of pool lifts satisfy with the Standards.
JMBM's ADA Compliance and Litigation Group has been working closely with design professionals and hotel owners to develop solutions to pool lift compliance challenge. Give us a call if we can help you.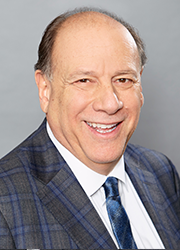 Martin H. Orlick is one of the top ADA defense lawyers in the country. He has helped hotels, restaurants, retailers, shopping centers, banks and other commercial property owners defend more than 600 ADA cases. In addition to defending lawsuits and governmental investigations, Marty's team of ADA specialists focuses on enterprise-wide ADA compliance and litigation prevention, including facilities, website and operational compliance. Marty is the Chair of JMBM's ADA Compliance & Defense Group, a Partner in JMBM's Real Estate Group, and a member of the American College of Real Estate Lawyers (ACREL). For more information about ADA compliance and defense, contact Marty Orlick at
415.984.9667
or
morlick@jmbm.com
.
---