One year delay for ADA pool lift requirement
On March 26, 2012, the AH&LA announced support for legislation introduced to force a 1 year delay in enforcing the ADA pool lift requirement. The bill was introduced by Congressman Mick Mulvaney (R-SC) and has 26 original co-sponsors.
Authorize portable pool lifts, sharing lifts and protection for hoteliers during delay
In addition to delaying effectiveness of the pool lift requirement that was originally scheduled to be effective March 15, 2012 and then delayed 90 days until May 15, 2012, the proposed legislation would give some other much-sought-after relief.
It would allow the use of portable pool lifts, and allow sharing of lifts among pools. Both of these alternatives were belatedly prohibited by the Department of Justice's January 31, 2012 interpretation of its final rules, and would be overturned by the legislation if adopted.
Significant relief for the hotel industry
According to AH&LA President/CEO Joe McInerney. "Portable lifts will allow hoteliers to protect guest safety, while accommodating guests with disabilities. The delay will allow hoteliers the time to implement the necessary changes without the fear of lawsuits."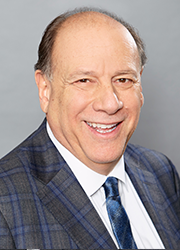 Martin H. Orlick is one of the top ADA defense lawyers in the country. He has helped hotels, restaurants, retailers, shopping centers, banks and other commercial property owners defend more than 600 ADA cases. In addition to defending lawsuits and governmental investigations, Marty's team of ADA specialists focuses on enterprise-wide ADA compliance and litigation prevention, including facilities, website and operational compliance. Marty is the Chair of JMBM's ADA Compliance & Defense Group, a Partner in JMBM's Real Estate Group, and a member of the American College of Real Estate Lawyers (ACREL). For more information about ADA compliance and defense, contact Marty Orlick at
415.984.9667
or
morlick@jmbm.com
.
---