As we reported in January of this year, "The DOJ stunned both the hospitality industry and pool manufacturers when it proclaimed that only "fixed" or permanent pool lifts would comply with the new 2010 ADAAG Standards) to the extent "readily achievable." (See ADA Defense Lawyer: Pool lift deadline of January 31, 2013 looms, but may be a diversion from enterprise-wide ADA compliance.)
The 2010 ADAAG Standards went into effect on March 21, 2012, but through the efforts of the American Hotel & Lodging Association and other industry organizations, the Department of Justice (DOJ) postponed the effective date for requiring fixed pool lifts to January 31, 2013.
Since January 31, 2013, a growing number of accessibility lawsuits against hotel owners and operators, alleging pool lift violations, have been threatened or filed in California by a single plaintiff living in Los Angeles County. Five such lawsuits were brought or threatened against Santa Monica, California hotel owners.
What is going on?
In each case, the same alleged physically disabled plaintiff visited a hotel and inquired about making a reservation. At that time, he also asked whether the hotel's pool and spa had accessible pool lifts. If told the hotel lacked separate pool and spa lifts, the plaintiff (or the plaintiff's retained investigator) visited the pool and spa to visually confirm the lifts were not available. Subsequently, the plaintiff threatened or filed lawsuits against the hotels claiming denial of full and equal access under the Americans with Disabilities Act (ADA). In addition to compelling the owners or operators to install compliant pool lifts, the lawsuits ask for attorneys' fees, and minimum or actual damages under California's Unruh Civil Rights Act and the Disabled Persons Act which laws are designed to prevent discrimination against persons with disabilities.
In California, serial plaintiffs and their lawyers have found these cookie-cutter lawsuits to be lucrative as plaintiffs can claim statutory damages, compensatory damages, treble damages and attorneys' fees.
We expect to see the same in most other states were ADA lawsuit proliferate. For reference, the "Top 10" for ADA lawsuits are (from most to less) California, Florida, New York, Texas, Pennsylvania, New Jersey, Ohio, Hawaii, North Carolina and Michigan.
Our advice: Investigate, solve the problem with a swift defense, then look at the big picture.
If you are faced with a pool lift lawsuit, you need to retain an experienced ADA lawyer that can take stock of the facts quickly and advise you as to whether you have a good defense. JMBM's ADA Compliance and Defense lawyers believe that many of these lawsuits can be successfully defended. If you do not have a good defense, remediate the barrier to become compliant, and get out of the "shake down" without delay, to minimize costs and headaches.
Then step back and take a look at the big picture.
Preventative enterprise-wide ADA compliance
Pool lifts are just one element of ADA compliance and guest service excellence. The best approach to avoiding an ADA lawsuit is to conduct an ADA compliance and prevention survey of your business. The survey should include an assessment of the following:
Physical facilities — the brick and mortar
Written ADA policies, practices and procedures manual
Reservation system compliance with best practices
Website accessibility for blind and low-vision guests
Staff training and competency on using auxiliary aids and services for persons with disabilities (audio and visual)
Call center and operator training and compliance to accept the many types of Telecommunication Relay Services (TRS) used by deaf, hard of hearing and speech impaired guests and potential guests. (The U.S. Department of Justice has been particularly aggressive when it comes to enforcing hotel policies, practices and procedures regarding the effective use of TRS.)
Subpar performance on any one of these elements could mean trouble in an ADA suit.
The survey should be done under representation of an attorney, which will give the results of the survey protection under attorney-client privilege.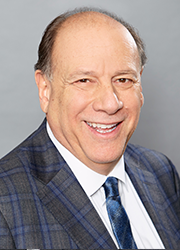 Martin H. Orlick is one of the top ADA defense lawyers in the country. He has helped hotels, restaurants, retailers, shopping centers, banks and other commercial property owners defend more than 600 ADA cases. In addition to defending lawsuits and governmental investigations, Marty's team of ADA specialists focuses on enterprise-wide ADA compliance and litigation prevention, including facilities, website and operational compliance. Marty is the Chair of JMBM's ADA Compliance & Defense Group, a Partner in JMBM's Real Estate Group, and a member of the American College of Real Estate Lawyers (ACREL). For more information about ADA compliance and defense, contact Marty Orlick at
415.984.9667
or
morlick@jmbm.com
.
---