Manning Law, APC has been filing hundreds of lawsuits on behalf of serial plaintiffs for alleged violations of the California Unruh Civil Rights Act, California Civil Code § 51 et seq. and/or the Americans with Disabilities Act (ADA).
Manning Law, APC generally files each lawsuit on behalf of one of the plaintiffs listed below:
James Rutherford
Anthony Bouyer
Poupak Barekat
Rebecca Castillo
James Shayler
Jennifer Carbine
Perla Mageno
Carmen John Perri
Gabriela Cabrera
Jesus Torres
The lawsuit will generally allege that one of the above plaintiffs is physically disabled, that he or she visited the property on a certain date (often several months before filing the lawsuit) and that he or she encountered accessibility barriers that prevented full and equal access at the property. Common barriers alleged include the following:
Accessible parking slopes exceed requirements
Paths of travel slopes exceed requirements
Incorrect or missing signage
Lack of accessible dining surfaces
Inaccessible sales counter
Inaccessible entrance
The first step in dealing with a lawsuit like this is to timely respond to the filed complaint. Generally this involves filing an answer either admitting or denying the various allegations and asserting relevant affirmative defenses. It is important to hire experienced defense counsel to represent you, such as JMBM's ADA Compliance and Defense attorneys.
Generally, these lawsuits are filed in Superior Court of California for the County of Los Angeles or another county.  This is California state court as opposed to US District Court, which is federal court. In state court, a defendant has 30 days from the date of service (i.e., receiving the complaint) to respond to the complaint. In federal court, the response must be filed in  21 days.
You and your counsel should determine if the claims alleged in the complaint are valid. In other words, is there liability?  Some lawsuits lack merit and can be defended effectively. See my articles on these topics:
How To Defend An ADA Or Unruh Lawsuit For Lack Of Standing
by Stuart Tubis
The ADA Does Not Require Website Accessibility Perfection
by Stuart Tubis
California Unruh Civil Rights Act Law Basics
by Stuart Tubis
If there is liability, the next step is to explore a possible settlement of the case. The goal of this approach is to negotiate the best terms available given the facts. JMBM ADA attorneys seek to lower the settlement payment amount, provide plenty of time to update the property, and obtain a full release of liability with dismissal of the lawsuit. Resolving the lawsuit in the most efficient way possible is the ultimate objective.
If you have questions about these cases or how to handle them, please reach out to me by email at skt@jmbm.com. I can let you know if our firm is taking on new clients or refer you to other competent counsel.
---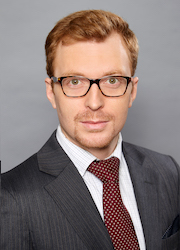 Stuart K. Tubis
is a partner attorney at Jeffer Mangels Butler & Mitchell LLP and a member of JMBM's ADA Compliance & Defense Group. Stu counsels businesses and landlords on the full spectrum of ADA compliance issues and represents their interests in litigation and Department of Justice investigations. He has a background in technology, which helps in resolving the growing area of website accessibility issues. Contact Stuart K. Tubis at 415.984.9622 or
SKT@jmbm.com
.