On June 12, 2023, the California Assembly's Judicial Committee re-drafted the content of an existing bill, AB1757, to pertain specifically to website accessibility and the adoption of the Web Content Accessibility Guidelines ("WCAG") 2.1 into disabled access law. AB1757 specifically permits plaintiffs the right to sue businesses if the business's website fails to "meet all of the Success Criteria set forth in the" WCAP 2.1 guidelines. Furthermore, AB1757 also allows the business to sue its website developer for any of these failures.
Most significantly, a plaintiff who prevails under AB1757 will be entitled to collect all damages, including, but not limited to, any statutory damages and attorney's fees paid as a result of a lawsuit.
Why is This Significant for Not Only California Businesses, but Potentially Every Website Owner in the U.S.?
Because the Americans with Disabilities Act ("ADA") does not have official guidelines regarding website accessibility, it is very possible, if not inevitable, that AB1757's impact will stretch far-beyond California law, and potentially be adopted as the governing website accessibility guidelines of the entire nation.
Who Does AB1757 Apply To?
AB1757 applies to all public accommodations that own or operate a website for the sale of goods and services.
AB1757 also applies to "resource service providers," or website developers, who operate, maintain, and/or build websites for public accommodations.
What is Required by AB1757?
As mentioned above, AB1757 requires websites to conform to all of the requirements of the WCAG 2.1. This is the first time any governmental organization has officially adopted the WCAG 2.1. While the ADA does acknowledge that the Internet and websites need to be accessible, it does not provide official guidelines. The WCAG was created to address this absence of guidelines, and to create a uniform, international standard on making websites accessible to all.
AB1757 officially codifies the WCAG 2.1.
Protection for Business Owners.
Traditionally, website developers and architects have remained removed from accessibility litigation. This rule is similarly applied in access barrier cases, where architectures are removed from liability as to accessibility issues.
Not only does AB1757 provide individuals with disabilities the right to sue website owners, it reciprocally allows website owners to seek compensation for website accessibility issues directly from website developers. This is the first time such a rule as been officially codified to law.
Anticipated Major Rise in Litigation.
The language of AB1757 seems to encourage litigation. It specifically grants every person and/or entity the right to bring suit against a violator of the WCAG 2.1. Furthermore, AB1757 may provide little leeway for business owners and/or web developers to bring websites into WCAG 2.1 conformity. Many accessible websites may not conform specifically to WCAG 2.1 standards, as WCAG 2.1 is currently not official law. Not only will it take time to bring websites to full conformity, but we anticipate many business owners, website owners, and even web developers to not be aware of AB1757 until it is too late.
For the Past Decade, Serial Plaintiffs Have Been Filing Thousands of Website Accessibility Lawsuits. 
Website accessibility lawsuits are nothing new. Serial plaintiffs, several of whom are out-of-state residents, have been filing thousands of lawsuits against California businesses and websites. In our experience litigating these cases for the past 7 years, all serial website plaintiffs allege nearly identical issues such as screen reader incompatibility, poor contrast texts, and inappropriate alternative text on images. This is most likely due to the absence of explicit, official ADA website accessibility guidelines. This is all about to change.
Once AB1757 is adopted, serial plaintiffs will jump at the opportunity to sue website owners failing to conform to even a single WCAG 2.1 standard. These serial plaintiffs will no longer allege broad, unspecified issues, but will cite specific WCAG 2.1 standards, giving them the apparent claim to bring such a suit. Getting ahead of these issues and preventing these lawsuits from arriving at your door has never been more important. Our firm has advised hundreds of businesses, both small and large, on making websites accessible and preventing lawsuits.
As the world continues to evolve with the Internet and technology, the days of typical architectural barrier lawsuits may be over. Plaintiffs now have the backing of codified law to bring website cases against your business.
If you or your business have questions regarding your website's conformity to WCAG 2.1 and how you can prepare for AB1757's adoption, please feel free to reach out to either Martin H. Orlick at MOrlick@jmbm.com, Stuart K. Tubis at STubis@jmbm.com, or Christopher K. Whang at CWhang@jmbm.com.
---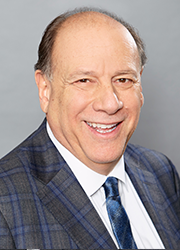 Martin H. Orlick
is one of the top ADA defense lawyers in the country. He has helped hotels, restaurants, retailers, shopping centers, banks and other commercial property owners defend more than 600 ADA cases. In addition to defending lawsuits and governmental investigations, Marty's team of ADA specialists focuses on enterprise-wide ADA compliance and litigation prevention, including facilities, website and operational compliance. Marty is the Chair of JMBM's ADA Compliance & Defense Group, a Partner in JMBM's Real Estate Group, and a member of the American College of Real Estate Lawyers (ACREL). For more information about ADA compliance and defense, contact Marty Orlick at
415.984.9667
or
MOrlick@jmbm.com
.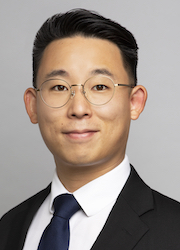 Christopher Whang is an associate representing clients in a wide range of litigation matters, particularly Americans with Disabilities Act claims. He has extensive experience in the full spectrum of litigation, including pre-lawsuit investigations, drafting pleadings, conducting discovery, taking and defending depositions, performing legal research, motion practice, and client interaction. Contact Christopher Whang at 415.984.9624 or
CWhang@jmbm.com
.