As most hotel owners and operators know, the Americans With Disabilities Act (ADA) prohibits discrimination on the basis of disability by "public accommodations," including places of lodging. This requires facilities to be designed, constructed, and altered – where "readily achievable"– in compliance with the accessibility standards as set forth in the Americans With Disabilities Act Accessibility Guidelines (ADAAG).
The ADAAG standards – last revised in 1994 – are being amended by the Access Board, Department of Transportation and the Department of Justice (DOJ). It is expected that the proposed ADAAG standards will be adopted substantially as drafted.
The hospitality industry has been keenly interested and involved in this process. For example, at one point, the Access Board proposed that 50% of all guest rooms be made accessible with hearing impaired devices. But industry experts estimated the economic conversion cost at nearly $3,000 per room, and in the final version of the Access Board's proposed guidelines, the requirement has been lowered to 9% of all guest rooms.
Proposed ADAAG changes include:
• Clearer guidelines for dispersing accessible rooms among the different classes of accommodations.
• Accessible paths of travel to "non-public" areas like kitchens and laundry facilities. (Current ADAAG standards apply to paths of travel accessible to public facilities.)
• Additional barrier removal measures for pools, spas, saunas, golf facilities, exercise equipment and other recreational facilities, and the addition of pool lifts. (My partner, Marty Orlick, who has defended more than 175 ADA lawsuits, informs me that many ADA lawsuits focus on the absence of pool and spa lifts.)
• "Equivalent facilitations" to accommodate disabled guests, as sanctioned in the current guidelines, have been deleted in the proposed ADAAG standards.
Importantly, the American Hotel & Lodging Association, the California Hotel & Lodging Association and other organizations have recommended a "safe harbor" provision that would exempt existing properties that are in compliance with current ADAAG standards. All industry sectors that are impacted by the ADA are watching this development as it could have broad impact in how the new guidelines are implemented.
________________________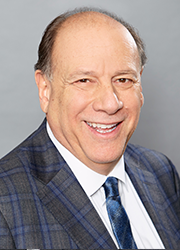 Martin H. Orlick is one of the top ADA defense lawyers in the country. He has helped hotels, restaurants, retailers, shopping centers, banks and other commercial property owners defend more than 600 ADA cases. In addition to defending lawsuits and governmental investigations, Marty's team of ADA specialists focuses on enterprise-wide ADA compliance and litigation prevention, including facilities, website and operational compliance. Marty is the Chair of JMBM's ADA Compliance & Defense Group, a Partner in JMBM's Real Estate Group, and a member of the American College of Real Estate Lawyers (ACREL). For more information about ADA compliance and defense, contact Marty Orlick at
415.984.9667
or
morlick@jmbm.com
.