Hotels and other targets of ADA lawsuits have found a friend in the U.S. Constitution: Article III.
Many thousands of ADA lawsuits have been filed in federal District Courts in the past few years. A large percentage of the plaintiffs filing these lawsuits are represented by a handful of plaintiffs' organizations that specialize in ADA lawsuits. Because plaintiffs can recover attorneys' fees and litigation costs and — in California and several other states — damages, in addition to injunctive relief, plaintiffs' organizations have become a cottage industry.
However, some federal courts have recently determined they have no authority to award attorney's fees, because the plaintiffs failed to establish "Article III standing".

Article III of the U.S. Constitution limits the jurisdiction of federal courts to the resolution of "cases" and "controversies." Article III standing requires a plaintiff to show that (1) he or she has suffered an "injury in fact" that is (a) concrete and particularized, and (b) actual or imminent, not conjectural or hypothetical; (2) the injury is fairly traceable to the challenged action of the defendant; and (3) it is likely, as opposed to merely speculative, that the injury will be redressed by a favorable decision.
In the Ninth Circuit, to show a concrete and particularized injury, a plaintiff must demonstrate that he or she is affected in a personal and individual way. These courts have held that a plaintiff has Article III standing only for those ADA violations which he or she personally encountered (or knew of) which then deterred further visits to the property.
In other words, if a plaintiff doesn't prove he or she planned to return to the hotel at the time the complaint was filed, there is no actual or imminent injury, and therefore no Article III standing. Without Article III standing, a plaintiff's lawyer cannot collect fees and costs from the defendant.
Without the motivation of collecting attorneys' fees, ADA plaintiffs' organizations may stay away from federal court. That still leaves state courts, of course, but that is a subject for another day.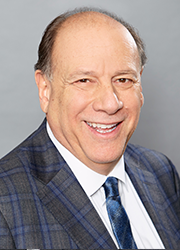 Martin H. Orlick is one of the top ADA defense lawyers in the country. He has helped hotels, restaurants, retailers, shopping centers, banks and other commercial property owners defend more than 600 ADA cases. In addition to defending lawsuits and governmental investigations, Marty's team of ADA specialists focuses on enterprise-wide ADA compliance and litigation prevention, including facilities, website and operational compliance. Marty is the Chair of JMBM's ADA Compliance & Defense Group, a Partner in JMBM's Real Estate Group, and a member of the American College of Real Estate Lawyers (ACREL). For more information about ADA compliance and defense, contact Marty Orlick at
415.984.9667
or
morlick@jmbm.com
.