On May 2, 2012, Charles Schwab & Co. announced an initiative to make its website more accessible for all customers, particularly those who are blind or have sight disabilities. This high-profile development was part of the settlement of a claim by Kit Lau, a Charles Schwab customer for more than 25 years.
While many have focused on the Americans with Disabilities Act's (ADA's) ever-changing pool lift requirements, we continue to see the DOJ and private advocacy groups driving to enforce the original regulations promulgated 20 years ago under the ADA. As of December 31, 2011, more than 13,130 lawsuits had been filed under the ADA, and the trend continues to grow.
Charles Schwab settlement is one of 15 prominent web site settlements
Charles Schwab, one of the nation's leading securities broker-dealers, and a disability rights advocacy attorney, announced last week that they settled a year-long claim by a blind customer that its website was inaccessible to blind, low vision and cognitively challenged customers. The structured negotiations concluded this dispute short of trial.
With this settlement, Charles Schwab joins a list of 15 prominent companies which have settled website accessibility complaints. Charles Schwab agreed that it will make its website more accessible and inclusive for all customers, and agreed to implement the Web Content Accessibility Guidelines (WCAG) Version 2.0 Level AA which will make its website navigable by disabled customers.
An informal complaint backed by the threat of litigation and administrative investigations was lodged with Charles Schwab by the lawyer for a blind day trader. The claimant was a long-time Schwab customer and herself a computer programmer. One morning, she found that she could no longer navigate the Schwab website using JAWS software and was prevented from making trades on-line. The JAWs software reads aloud the text of the page so blind and low vision customers can access the website.

No DOJ-approved standard for websites
The Department of Justice (DOJ) has not approved and adopted any formal standards for website accessibility and recently withdrew its Notice of Proposed Rule Making for web access standards. The Web Accessibility Initiative (WAI) has been working for years and has promulgated the WCAG which is widely recognized as the "gold standard" for web access. However, given the almost daily changes in technology and the complexities of cyberspace, there are no official website standards.
Most recent DOJ investigations and settlements have focused on website accessibility. Target Corp. recently paid over $6 million to settle a website ADA class action.
What does this settlement mean to you?
If you have not examined your website for ADA compliance, now is the time to do it. Not only does your website need to comply with the substantive requirements for listing hotel accessible features, for example, but the website itself needs to be accessible to disabled customers. You need to ask yourself some questions. For example:
What standards of accessibility is your website hosting?
How do you measure website compliance?
How often do you audit your website for ADA compliance?
We see the Charles Schwab settlement as reinforcing the importance of ADA compliance for website accessibility as dramatically emphasized in the Hilton ADA settlement with the DOJ. In that recent landmark settlement, Hilton agreed to implement changes to its websites to make them accessible to all customers.
See ADA Defense & Compliance Lawyer Alert: Hilton's ADA Settlement with the Department of Justice: Precedent-setting agreement delivers more than removing architectural barriers.
Wakeup call for compliance
Now is the time to audit your website and implement changes to make them accessible, if you have not taken action to make them accessible to disabled customers. Website accessibility audits are far more technical than an ADA Compliance Audit for a hotel and requires highly specialized expertise. JMBM's ADA Compliance and Litigation Group works with experienced website compliance auditors. Since your secrets are only protected with your lawyer, you should consult with an experienced ADA attorney to help evaluate your company's website.
Charles Schwab is implementing enhanced website accessibility features based on a time table set by a settlement agreement. If you are proactive, you can set your own time table, control the content of your website, and control your own destiny.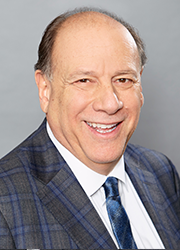 Martin H. Orlick is one of the top ADA defense lawyers in the country. He has helped hotels, restaurants, retailers, shopping centers, banks and other commercial property owners defend more than 600 ADA cases. In addition to defending lawsuits and governmental investigations, Marty's team of ADA specialists focuses on enterprise-wide ADA compliance and litigation prevention, including facilities, website and operational compliance. Marty is the Chair of JMBM's ADA Compliance & Defense Group, a Partner in JMBM's Real Estate Group, and a member of the American College of Real Estate Lawyers (ACREL). For more information about ADA compliance and defense, contact Marty Orlick at
415.984.9667
or
morlick@jmbm.com
.
---