On October 26, 2006, the California state Court of Appeal ruled that disabled plaintiffs suing for damages under California's Unruh Civil Rights Act (Unruh Act), must prove intentional discrimination in order to recover the $4,000 minimum damages per offense" that makes this kind of litigation so lucrative to plaintiffs and their lawyers.
In California, litigation filed under the Americans with Disabilities Act (ADA), and the related Unruh Act and Disabled Persons Act (DPA) — which allows for a minimum of $1,000 per offense — has allowed plaintiffs to recover damages for multiple offenses from one defendant, plus attorneys' fees. It is no wonder that, in California, filing this kind of litigation — which often focuses on highly technical violations — has become a cottage industry for plaintiffs groups and their lawyers. Because hotels are designated as "places of public accommodation" under the ADA, their owners have been routine targets of these groups.
What happened in this case?
The case that is certain to change California's ADA landscape, Gunther v. Lin, alleged that the disabled plaintiff (Gunther) visited a Jack-in-the-Box restaurant just before the restaurant's remodeling was completed. Although the restroom was accessible for the disabled, Gunther found that a hot water pipe was not insulated, and that the restroom's mirror was too high according to the Americans with Disabilities Act Accessibility Guidelines (ADAAG). Gunther sued the restaurant's owner, seeking at least $8,000 in automatic penalties for the two alleged ADAAG violations.
In many cases, an establishment's owner would decide to avoid the litigation by paying the penalty and correcting the problems. But the Jack-in-the-Box owner, Lin, refused to be intimidated. When the owner had its day in court, the court found that it never intended to violate the ADA. Relying upon a California Supreme Court's 1991 ruling in Harris v. Capital Growth Investors XIV, which held the Unruh Act was intended to "punish intentional and morally offensive conduct," the Gunther court determined that the plaintiff must prove that the Jack-in-the-Box's business owner deliberately intended to discriminate against the disabled in order to recover the higher $4,000 minimum statutory damages per offense.
The ruling was affirmed on appeal after a thorough analysis of the legislative intent under California law governing access of disabled persons to public accommodations.
In California, plaintiffs claiming damages for technical violations of the ADA must elect whether to proceed to trial under the Unruh Act (providing $4,000 minimum statutory damages per violation) or the DPA (providing $1,000 minimum statutory damages per violation). Now, under the Gunther decision, if the plaintiff elects to proceed under the Unruh Act — seeking a larger potential award — but fails to prove intentional discrimination, no statutory damages will be awarded.
The court noted that some guidelines provided by ADAAG are so "intuitive and obvious" it would be hard to believe that noncompliance with them could be other than intentional. Other deviations that are far from obvious will require a finding of intentional discrimination.
What does this mean to California's hotel owners?
To recover the higher penalties, disabled plaintiffs claiming discrimination due to technical violations of the various (and often confusing) ADAAG standards in California will now have to prove that the establishment intentionally discriminated against them. Proving intentional discrimination will be difficult in most cases.
Business owners that are defending existing lawsuits for inadvertent violations of the ADAAG standards in California should benefit immediately, provided the lawsuits were filed under the Unruh Act (which is generally the case).
The Gunther decision could affect insurance coverage. Since the Modern Development Company v. Navigators Insurance Company decision in 2003 found that ADA claims involved "intentional acts" and were therefore not covered under most policies, insurance coverage has been systematically denied for ADA claims. In light of Gunther, insureds may want to revisit any adverse coverage decisions.
Lastly, hotels should ensure that their premises are ADA compliant. Courts will not, and should not, excuse blatant disregard for the rights of the disabled.
Please contact us if you would like to discuss ADA issues that affect your business.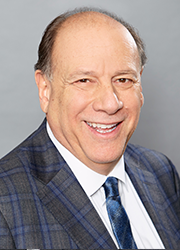 Martin H. Orlick is one of the top ADA defense lawyers in the country. He has helped hotels, restaurants, retailers, shopping centers, banks and other commercial property owners defend more than 600 ADA cases. In addition to defending lawsuits and governmental investigations, Marty's team of ADA specialists focuses on enterprise-wide ADA compliance and litigation prevention, including facilities, website and operational compliance. Marty is the Chair of JMBM's ADA Compliance & Defense Group, a Partner in JMBM's Real Estate Group, and a member of the American College of Real Estate Lawyers (ACREL). For more information about ADA compliance and defense, contact Marty Orlick at
415.984.9667
or
morlick@jmbm.com
.