Today, the US Access Board announced that it is seeking final public comment on its newly proposed Americans with Disabilities Act (ADA) guidelines for the use of lower transfer heights for medical diagnostic equipment in medical diagnostics and treatment. The US Access Board is the federal organization that develops guidelines for the ADA. It works with professionals and advocacy groups to develop guidelines for various aspects of the ADA to provide greater access to goods and services. The Access Board is required to seek public comment before finalizing its proposed guidelines. After receiving public comment, the Access Board presents its proposed guidelines to the Department of Justice (DOJ) which then adopts all or part of the proposed guidelines into the ADA.
The Access board has been working for some time on the development of formal guidelines for lower transfer heights of medical diagnostic equipment. Once implemented, these guidelines will have an immediate impact on diagnostic equipment manufacturers, hospitals, clinics, and doctors' offices throughout the country. The lower height requirements are intended to provide easier transfer for patients using wheelchairs, walkers, or other assistive devices. These diagnostic devices typically include, among other things, examination tables, scanning devices, and chairs for diagnosis.
Historically, medical diagnostic equipment (MDE) has been, and continues to be, inaccessible to many people in wheelchairs, which can lead to misdiagnosis or barriers to basic care and examinations.
The U.S. Access Board has issued a notice of proposed rulemaking (NPRM) on standards for accessible medical diagnostic equipment regarding one provision on the low transfer surface height for certain types of MDE used by patients in a supine, prone, side-lying, or seated position. Public comments for the NPRM are due by July 24, 2023.
Once the comment period ends, the Access Board will review the comments which may or may not alter its proposed guidelines. Then, the Access Board will finalize its proposed guidelines for low transfer heights for medical diagnostic equipment and present the guidelines to the DOJ to be enacted into the ADA. Thereafter, these proposed guidelines will become law. We strongly encourage those who may be directly or indirectly impacted by these proposed regulations to review the NPRM and contact us with your questions or to discuss proposed comments. The more input from industry and hospital groups the more meaningful and practical the Access Board's proposed guidelines will be. July 24, 2023, is a hard and fast comment date.
For more on this issue, or to discuss proposed comments, please feel free to reach out to either Martin H. Orlick at MOrlick@jmbm.com or Stuart K. Tubis at STubis@jmbm.com.
---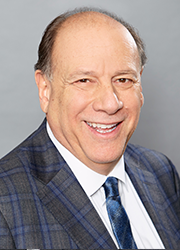 Martin H. Orlick
is one of the top ADA defense lawyers in the country. He has helped hotels, restaurants, retailers, shopping centers, banks and other commercial property owners defend more than 600 ADA cases. In addition to defending lawsuits and governmental investigations, Marty's team of ADA specialists focuses on enterprise-wide ADA compliance and litigation prevention, including facilities, website and operational compliance. Marty is the Chair of JMBM's ADA Compliance & Defense Group, a Partner in JMBM's Real Estate Group, and a member of the American College of Real Estate Lawyers (ACREL). For more information about ADA compliance and defense, contact Marty Orlick at
415.984.9667
or
morlick@jmbm.com
.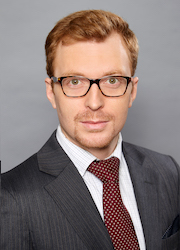 Stuart Tubis
is a lawyer at Jeffer Mangels Butler & Mitchell LLP and a member of JMBM's ADA Compliance & Defense Group. Stu counsels businesses on the full spectrum of ADA compliance issues and represents their interests in civil litigation and Department of Justice investigations. He has a background in technology, which helps in resolving the growing area of website accessibility issues. Contact Stuart Tubis at 415.984.9622 or
STubis@jmbm.com
.